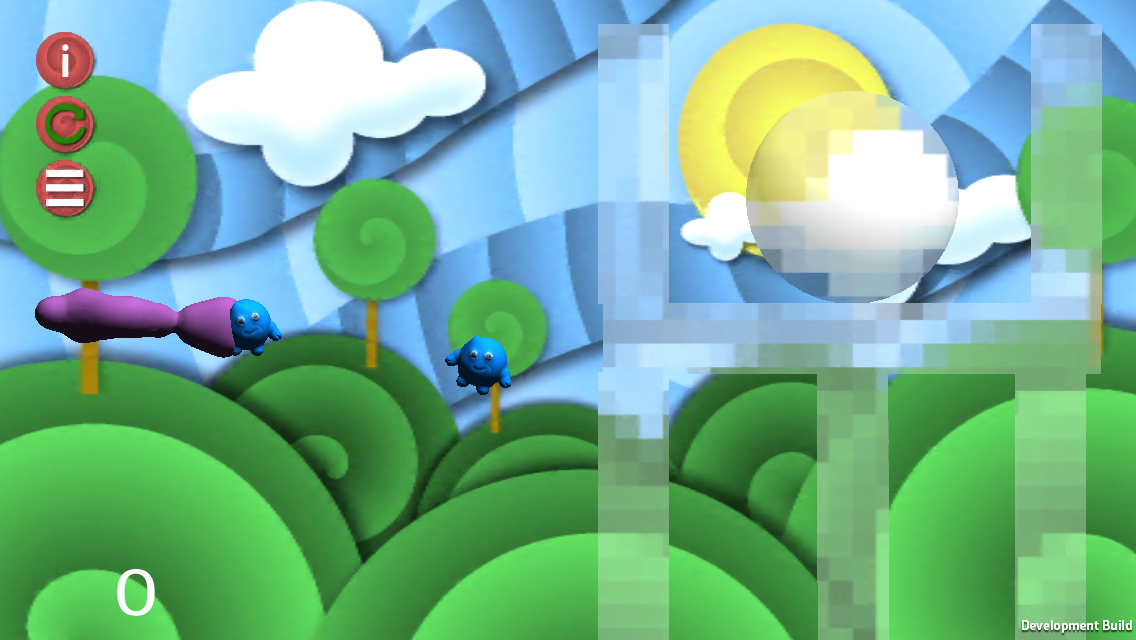 New iOS Unity3d game: Smeagle Beeps…
The Smeagle Beep's lovely landscape has been warped by the Shifty Shapes. Help restore the land by launching Smeagle Beeps at the shapes.
Goal:
Try to clear the level in as few shots as possible… or just slam the shapes!!!

Open more characters with each new area… Use Speedio, Cutieo, Weightio, Explodio and Rick to clear the land of Shifty Shapes!
Instructions:
Tap on the left to move the cannon. Tap on the right to fire – the farther away you tap, the faster the launch.